LEGO SERIOUS PLAY – The method
Playing to solve serious problems
Playing to solve serious problems LEGO SERIOUS PLAY may look like child's play, but it's more than just a game. It is a dynamic method for fostering creative thinking, communication and problem solving in organisations, teams and individuals. It transforms traditional "lean backward" workshops, where only a few people actively participate, into "lean forward" workshops, characterised by engagement and interactivity. Participants use special LEGO sets to make their thoughts and ideas visible and tangible by physically modelling concepts and ideas. The result is those wonderful "I didn't know I knew that" moments.
There is a simple solution to complex problems: LEGO SERIOUS PLAY
brings everyone's ideas, views and perspectives out of their heads and onto the table.
taps into participants' conscious and unconscious knowledge.
involves everyone equally – regardless of hierarchy, background or perspective.
100% factual 0% interpersonal
through intensive exchange and full participation, problems are solved in a sustainable way.
It's about discussing solutions and ideas, not individuals.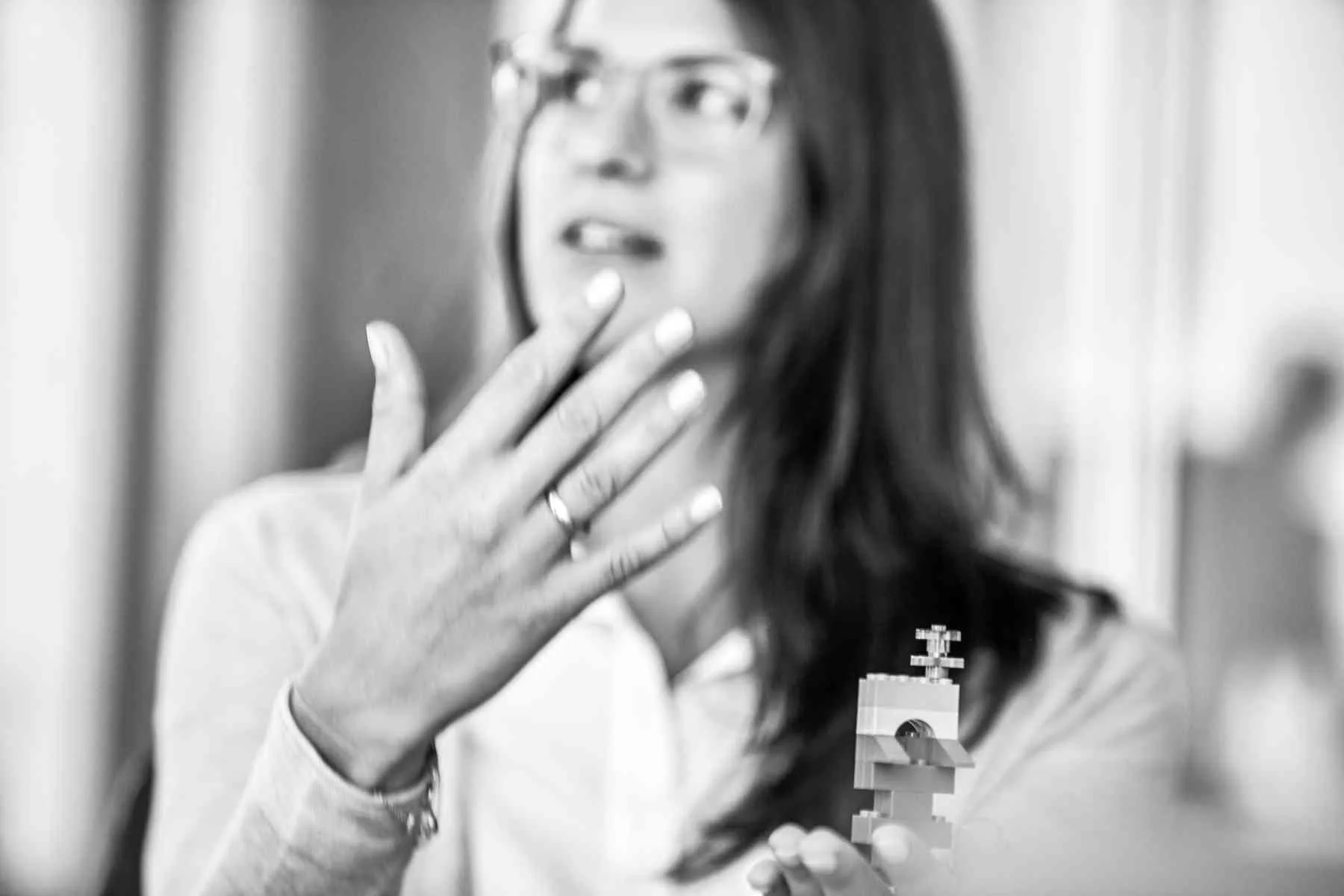 Beliefs of LEGO SERIOUS PLAY
// People need to have a voice, to be heard and understood. // People naturally want to contribute, be part of something bigger and take responsibility. // Teams often work sub-optimally, leaving the knowledge of team members untapped. // Leaders don't have all the answers. // Sustainable success depends on hearing all the voices in the room.
LSP is based on sound research from a variety of disciplines including constructivism, neuroscience, flow theory, game theory and imagination. LSP combines these insights into a practical method that is gaining increasing popularity in the business world. Its interdisciplinary approach creates the ideal conditions for effective problem solving and innovation.
LEGO SERIOUS PLAY is much more than a game. It is a powerful method that empowers individuals to contribute their creativity and knowledge in ways that traditional workshops often cannot. New levels of communication, understanding and ultimately business success become possible.
Ready for creative solutions?
Feel free to contact us at any time. Together we'll find solutions.
Address
Eulengasse 48, 60385 Frankfurt
Germany