The LSP Facilitator Community
Stronger together – The LSP Facilitator Community
When you become a LEGO SERIOUS PLAY Facilitator with the
Association of Master Trainers in the LEGO SERIOUS PLAY Method (AOMT)
, you are joining the most comprehensive training programme designed and developed by the creators of the method themselves.
You will also become part of the global LSP facilitator community, joining colleagues who are passionate about this innovative method.
This community offers not only mutual support and training opportunities, but also the chance to develop deep professional and personal relationships.
Benefits of our global community
Continuous knowledge exchange
Within this community, you have access to a constant flow of ideas, experiences and best practices. From online forums to face-to-face meetings, there are plenty of opportunities to learn and share.
Global networking
Wherever you are in the world (almost anywhere), you are never far from another facilitator. This global presence allows you to experience different cultural perspectives, broaden your knowledge and draw inspiration from different places.
Collaborative support
Whether you encounter a complex problem or need advice for an upcoming session, the community is always ready to lend a helping hand.
Professional development
The community offers regular training sessions, workshops and webinars led by experts and trainers. This keeps you up to date with LEGO SERIOUS PLAY and gives you insights into new areas of application.
Innovation through diversity
The diversity of backgrounds and experiences within our community is the breeding ground for continuous innovation. This diversity brings fresh ideas and out-of-the-box perspectives.
Exclusive access to resources
Members benefit from exclusive resources such as specialised training modules or projects developed within the community. These resources help facilitators deepen their expertise and provide the best possible service to their clients.
Global Facilitator Meetings: Sharing the passion for LSP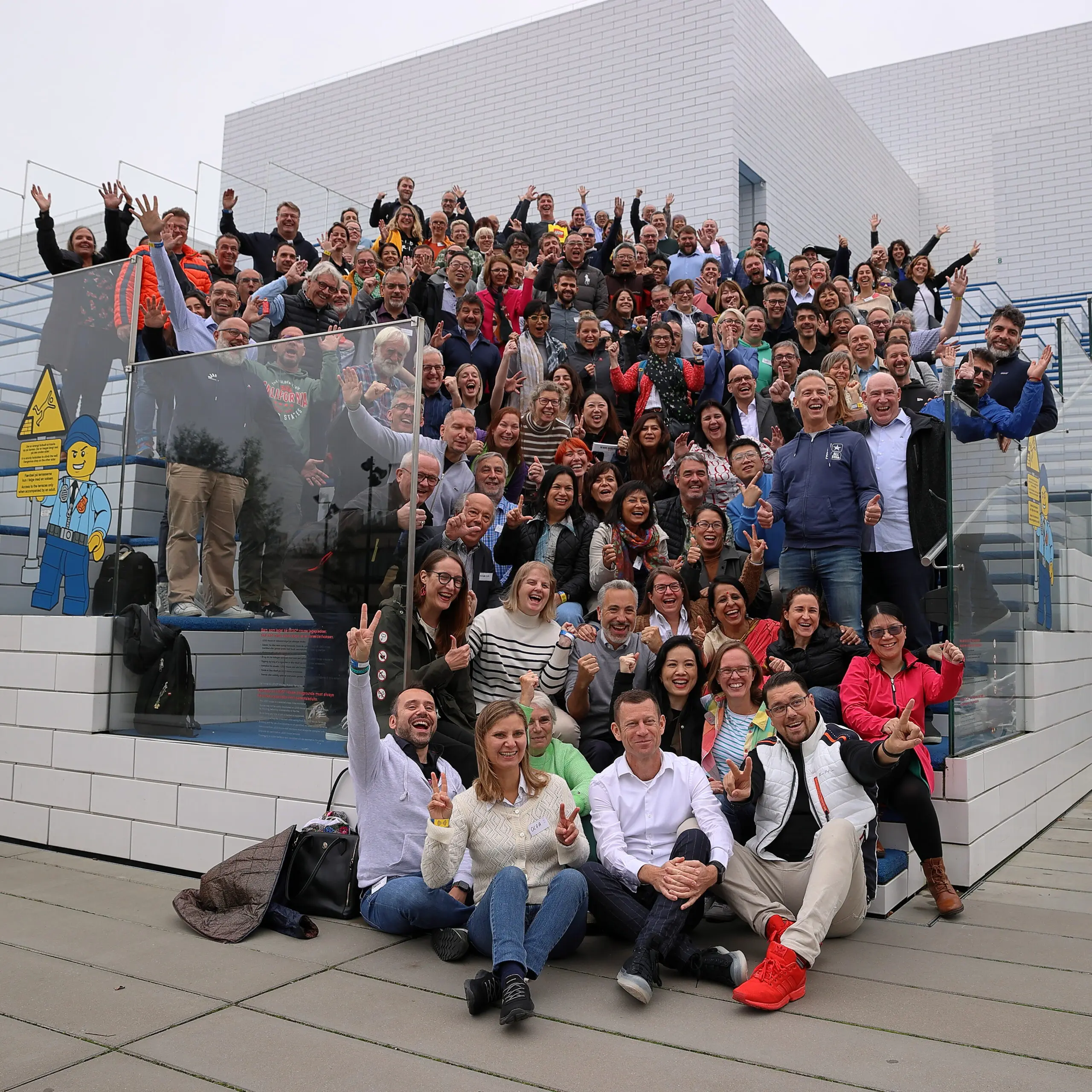 One of the highlights of our community is the regular meetings that bring members together. These gatherings not only provide opportunities for training, but also serve as a place for reunions, networking and inspiration.
Facilitators from all over the world attend the annual Global Meeting in Billund, Denmark – the birthplace of LEGO. Here you have the opportunity to learn about the latest developments in LSP, participate in workshops and, most importantly, expand your global network.
This meeting is organised specifically for the dynamic and rapidly growing Asian region. It provides an insight into the unique challenges and opportunities that the Asian market presents.
This regional meeting celebrates the cultural diversity and energy of South America. Facilitators can explore the nuances and opportunities of LSP application in South American companies and organisations.
Focusing on the specifics of the North American market, this session offers deep insights into the best applications and adaptations of LSP in a Western context.
The community with real value
Becoming an LSP Facilitator with the
Association of Master Trainers in the LEGO SERIOUS PLAY Method
not only opens doors to professional understanding and application of the method, but also to a global community. In the LSP Facilitator Community you will find support, inspiration and the opportunity to continually develop your skills and knowledge. It's not just a community, it's a lifelong journey of learning, growing and exploring together the limitless possibilities of LEGO SERIOUS PLAY.
Ready for creative solutions?
Feel free to contact us at any time. Together we'll find solutions.
Address
Eulengasse 48, 60385 Frankfurt
Germany