LEGO® SERIOUS PLAY® Hands-on Demo Workshop
It doesn't matter whether you call it a test or Hands-on Demo Workshop: I will be happy to come and demonstrate the power of LEGO SERIOUS PLAY. With this no-obligation offer, you can immediately decide how the method can help you in your company or team. You will be surprised at the enormous difference you will make through play. The cost? Almost nothing!
What happens in a Hands-On Demo Workshop with LEGO SERIOUS PLAY?
LEGO SERIOUS PLAY is a unique, haptic method. The best way to get to know this method is to use it and feel it. I would be happy to come to your company and conduct a small workshop with you.
// Duration: 1-2 hours in a room free of disturbances // 4-6 people to play together // I will bring LEGO bricks
Almost nothing: // Only my travel cost are incurred. // My time will be free of charge.
// Risk-free familiarisation as the basis for your decision // Experiencing the potential of the method // Discussion of possible applications // Practically no costs – it really doesn't get any cheaper than this.
What you should absolutely pay attention to
// Only use if each individual is to have their say, be heard and understood. // Only use when honest and open exchange is important.
We also have a Meetup group!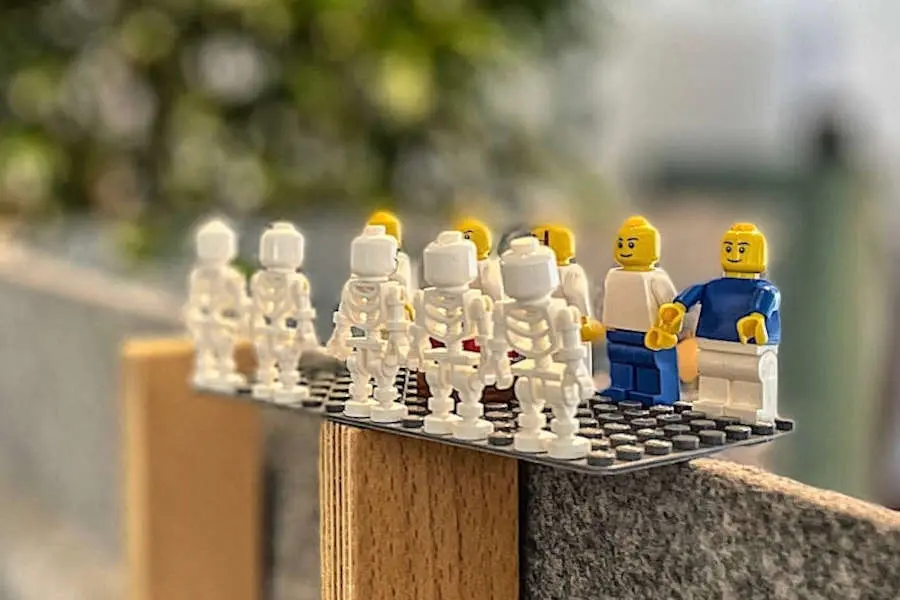 // Our Meetup group is called
LEGO SERIOUS PLAY Deutschland
// We organise Meetups free of charge all over Germany. // Maybe there is a Meetup near you soon?
Sign up now for a Hands-On Demo Workshop